Learn How To Make A Delicious Jalapeño Popper Dip At Home
If you are a lover of jalapeños, you will be fascinated with this jalapeño popper dip recipe, it is easy to make, and it is delicious. You can combine it with any meal or at any party. It will be perfect for a night of movies or games at home; all your guests will be happy to try this dip.
Dip or dipping is a sauce for dipping food or snacks; these sauces are usually applied directly to food. You can find the dip of many flavors, and they will be the perfect touch for any dish.
You can find a wide variety of dips with mild flavors to the spiciest. Everything will depend on your taste and the ingredients you use for its preparation.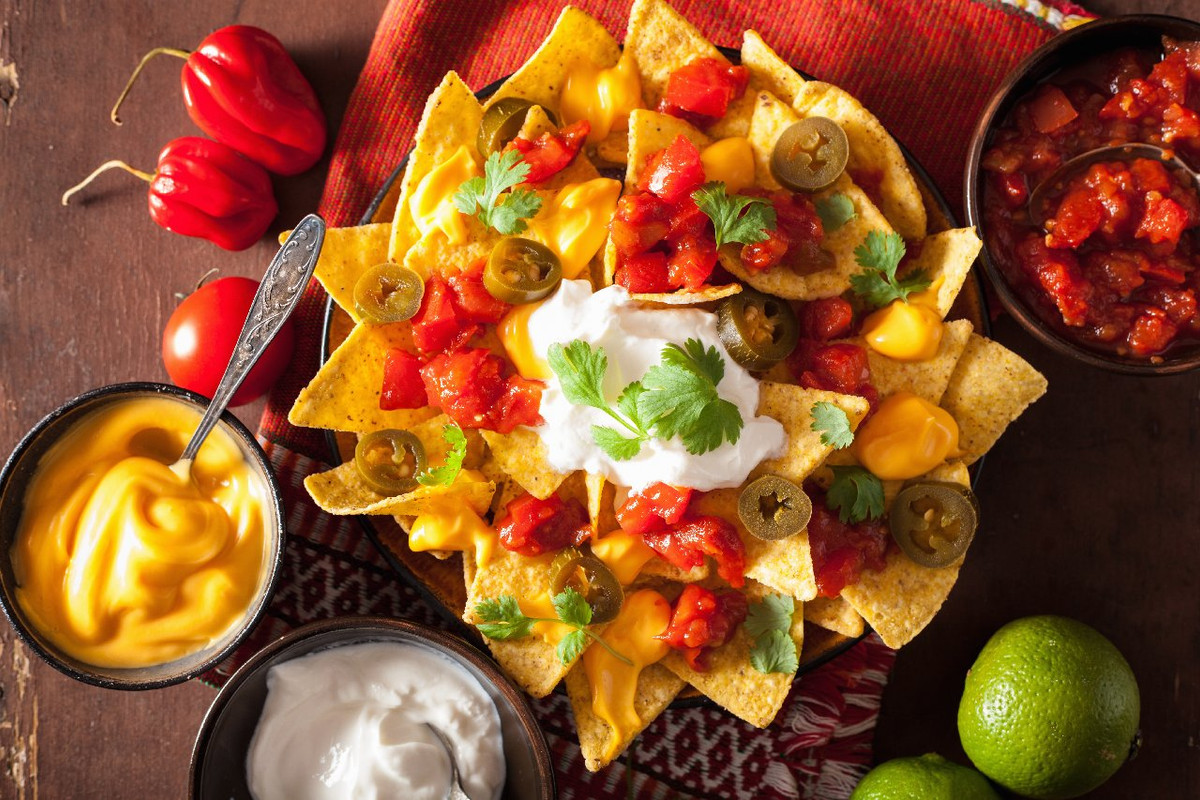 Jalapeño is also known as bell pepper or jalapeño pepper and is one of the hottest Capsicum annuum vegetables. It is cultivated in many parts of America, and that is why it is well known. You can consume jalapeño as an appetizer, pickle, filling, complement to other dishes, or in a delicious dip.
Jalapeño Popper Dip
With Panko Topping
Jalapeño poppers are always good at parties. The spicy and cheesy dip is the first thing that disappears at all parties. To make this recipe, you must follow the steps so that you do not have any problems.
For many, it is difficult to have to prepare the peppers, fill them, and then assemble them. Many people prefer to prepare snacks that are simple and easy to prepare, such as the Spicy Taco Cheese Ball, French Onion Dip, and the Sweet and spicy snack mix.
All these snacks are perfect for a party, movie night, or game night with family or friends. They are easy recipes that do not need any particular assembly.
This jalapeño popper dip follows this same trend, it is not difficult to prepare, and you can have it in a few minutes. Just grab your jalapeños popper and put in a smooth, creamy sauce paired with a crispy panko topping.
In less than 10 minutes, you can have this sauce ready for the oven. This will be the best part and the one that everyone will love. No one wants to spend hours in the kitchen every day.
You can make the dips combining ingredients you want to use on toast, vegetables, crackers, chips, etc. They will be perfect for chicken, fish, or meat; everything will depend on the ingredients you use.
Dips are sauces that come in separate containers to dip food. For this reason, its consistency is usually thicker than traditional sauces.
Just by mixing various ingredients and achieving a creamy consistency, you can get a dip for any occasion. You can prepare them spicy, soft, and bittersweet; you can serve them hot or cold.
Jalapeño is a meaty and elongated hot chili; it can measure about 7 cm long and about 3 cm wide at the base. Most of the spiciness is concentrated in the veins and seeds found inside the fruit. If you want a more delicate flavor, you must remove the seeds before using them.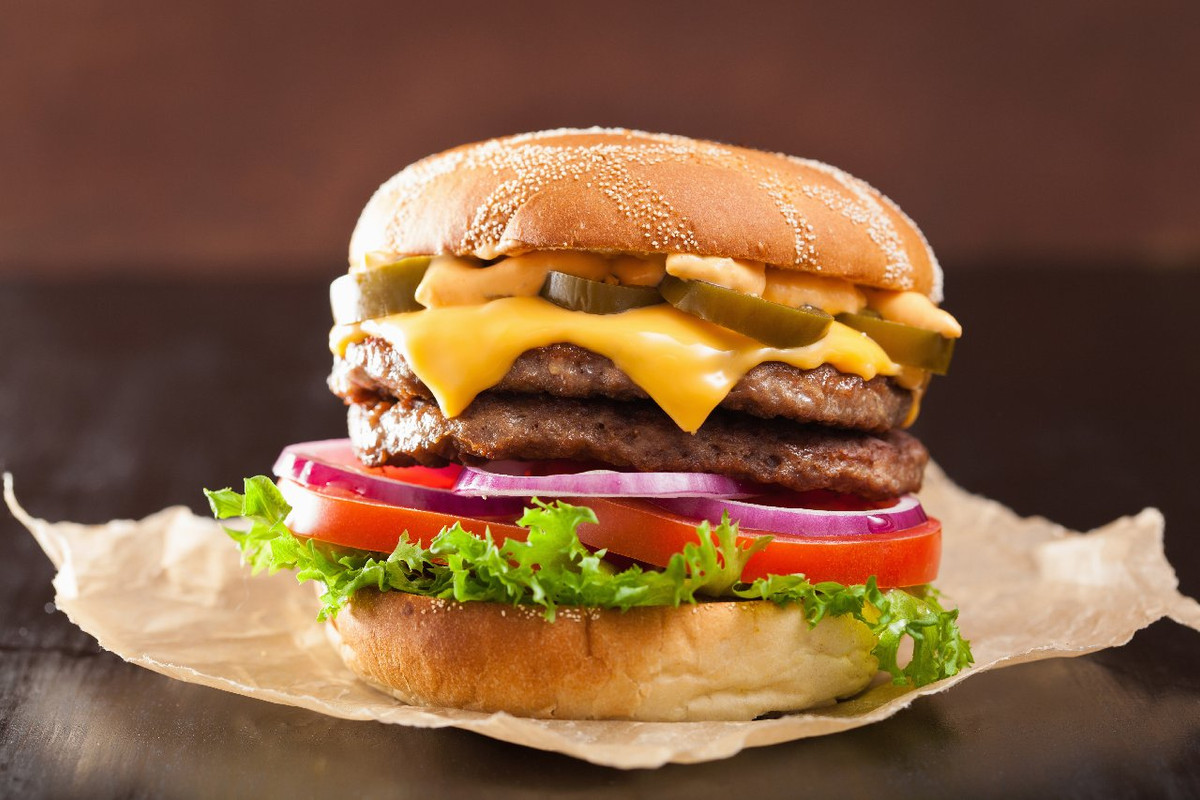 Do You Know The Difference Between A Sauce, Dip, And Dressing?
To combine with a meal, so many sauces, creams, dressings or dips are available. Although they all have the same purpose, there are some differences between them, from there you can decide which one you want to use in your recipe or dish that you are going to serve.
In general, the sauces are poured on the food and must be cooked or heated for their preparation so that it will be served hot or cold. There are a wide variety of sauce preparations with many ingredients. The best-known sauces are Neapolitan, Béchamel, Bolognese, etc.
Among the sauces already prepared, we find tomato sauce, BBQ and soy sauce, and many more.
Instead, the dips are a kind of sauce that its use is different. This mixture is not poured on the food, but the food is dipped in the sauce or simply spread. The dips are used for sandwiches, canapés, or snacks.
There are a large number of preparations such as sour cream, blue cheese cream, peanut sauce, guacamole, and of course, the jalapeño popper dip, among many more. These mixes can be used with many snacks like nachos, french fries, carrots, toast, celery, crackers, etc.
Instead, the dressings are liquid mixtures that do not need cooking. One of the most used is the combination of vinegar and oil with a touch of herbs or spices. Dressings are generally used for salads, although there are dishes that may require some dressing to add a juicy touch.
Although you use the one you like best on your plate, the use of the dressing, the sauces or the dips will depend on the taste of the person. You can prepare it, or you can also find them already prepared in different establishments or supermarkets. Anyone you use will add a special and delicious touch to your meals and preparations.
How To Make
Jalapeño Popper Dip
At Home?
It is an easy recipe to prepare, and it has 4 different kinds of cheese, such as cream cheese, grated mozzarella, grated Mexican cheese, and freshly grated Parmesan. By the 4 pieces of cheese, you can be sure that everyone will be fascinated because who does not like cheese?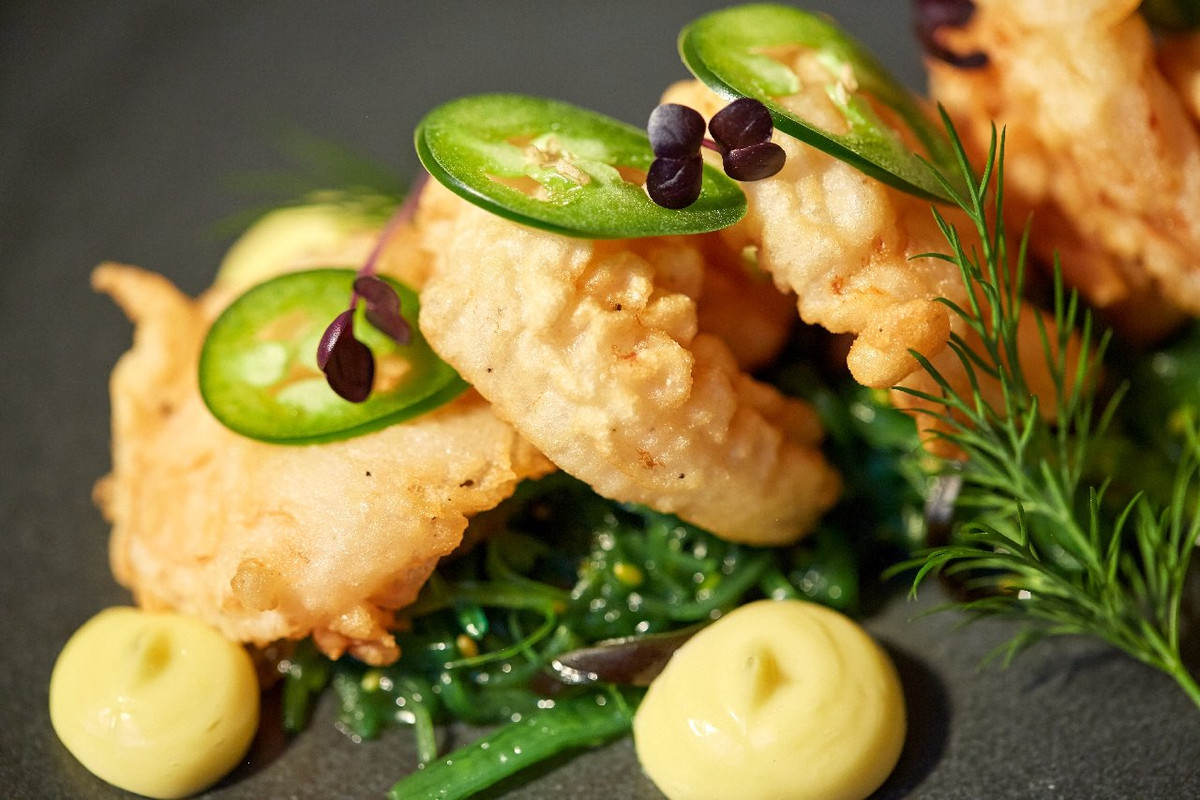 To prepare this dip, you must mix the cream cheese with the mayonnaise; beat until you get a very smooth mixture. Take a can of diced green chili peppers and a can of diced jalapeño peppers along with the mozzarella and Mexican-style cheese.
You should put all these ingredients in a baking dish before covering it with the panko and parmesan cheese. Then you need to bake until hot, and the cheese starts to bubble and is golden brown.
Although this sauce works best with panko and Parmesan, you can also skip the Parmesan and panko and heat the sauce in the microwave. This is an option if you need it to be hot when you are in a hurry.
Can Jalapeño Be Made To Popper Smoothly Ahead Of Time?
The good thing about this jalapeño dip is that you can prepare it in advance. It is recommended to be able to assemble the sauce several hours in advance, or you can also make it a day before. This way, you will have more time, and you will only have to bake it when you are going to serve it.
If you like this option, you can follow the instructions in step 4, cover the bath and then refrigerate it. When you are going to serve it, just sprinkle the panko and Parmesan and bake. This can be done while the oven is preheating and then follow the baking instructions in the recipe.
You can be sure that the mixture will taste the same as if you had prepared it right away. It does not change its flavor; you should only place it in an airtight container to avoid any inconvenience.
Can You Freeze The Jalapeño Popper Dip?
If you want to make this sauce day in advance, you can freeze it without a problem. This is an excellent advantage of this recipe if you are one of those who likes to work in advance.
You should place the mixture on a plate that is freezer safe. It would be nice if you put it on a plate that can go from the freezer to the oven without breaking. This is a good option, so you don't have to be changing containers.
In this case, it is also recommended that you leave the panko and parmesan cheese for when you are going to bake it. Just cover it well and refrigerate.
When the day comes to use it, you just have to take it out of the freezer, cover it with the panko and the Parmesan cheese and put it in the oven. If frozen baking is recommended, you need to leave it in the oven for an additional 10 to 15 minutes.
You should keep an eye on the popper in the last 10 minutes of cooking. If you notice that it is getting too brown, you should cover it with aluminum foil, so you can prevent it from browning too much while it is finished baking.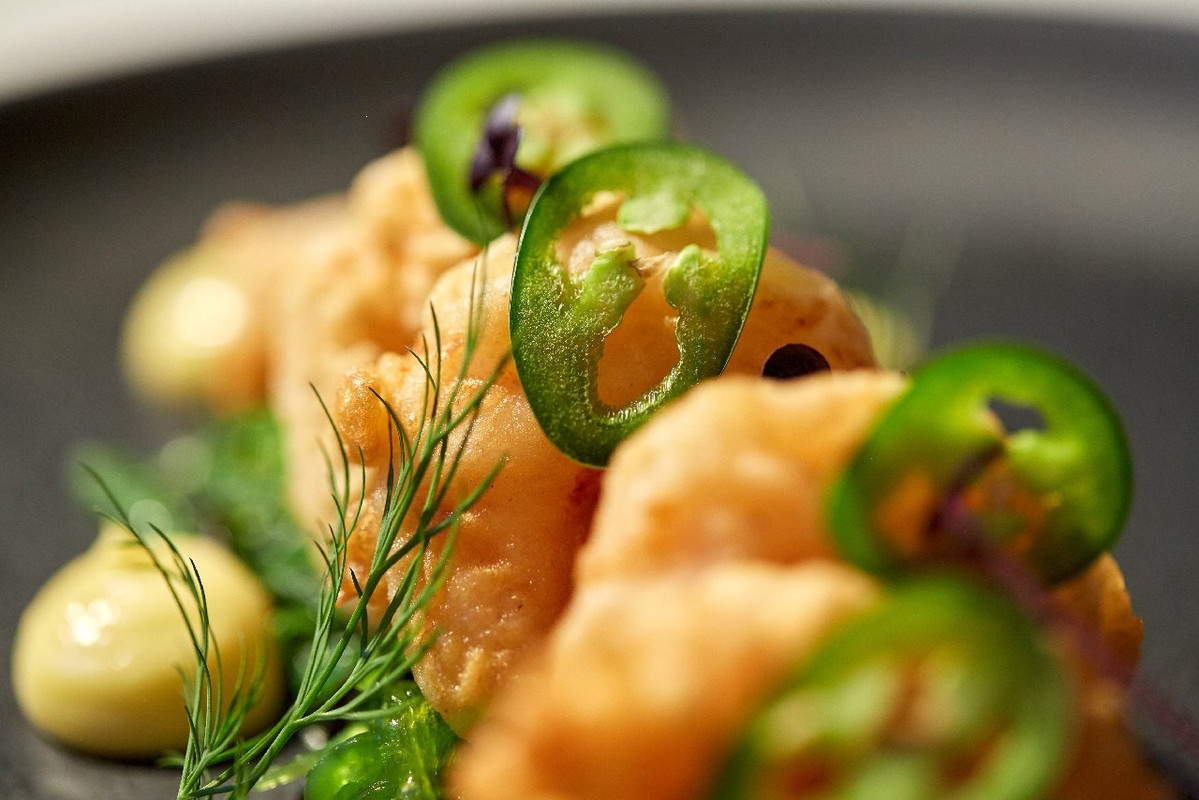 How Can This
Jalapeño Popper Dip
Be Served?
This can be served with whatever you want. You can serve them with crackers, with bread, with French toast, with tortilla chips, etc. You can serve it with some vegetables such as french fries, sweet potatoes, carrots and whichever you prefer.
With crispy and fresh vegetables, this type of dip is also very good; it will be a good contrast with the hot and creamy sauce.
You can combine this sandwich with a good cold beer or even with a mason jar margarita. You can also have any other drink of your choice if you don't want liquor.
It will be perfect for any occasion, prepare it for an evening snack with your friends or family, for a day of games or a party. You will be delighted with how easy it is to make this jalapeño dip. All your guests will be happy to taste a delicious cream, and they will want to know what is the recipe for this dip.
Jalapeño Popper Dip
Recipe
Do you want to prepare this delicious jalapeño popper dip? You should pay close attention to the recipe that we offer below.
Makes about eight servings

Preparation time: 10 minutes

Cooking time: 30 minutes

Total time: 40 minutes
If you are a lover of spicy and jalapeños, you will be happy with this jalapeño popper dip recipe. It is very easy to make; it is delicious, creamy, and perfect to accompany any snack or food.
You can use it for parties, reunions, birthdays, movie or game day; it is a versatile recipe that you can use as you like.
Ingredients
The ingredients you must have to prepare the jalapeño popper dip are the following:
2 packages of softened cream cheese (8 ounces)

4 ounces canned diced jalapeño peppers, drained

½ cup grated mozzarella cheese

½ cup grated Mexican style cheese

1 cup mayonnaise

½ cup grated Parmesan cheese

1 can of drained diced green chilies (4 ounces)

1 cup of panko breadcrumbs
Instructions for its preparation:
The first thing you should do is preheat the oven (The oven must be preheated 350 degrees)

Spray a baking dish with nonstick spray so that the mixture does not stick.

Mix the cream cheese with the mayonnaise that has a smooth texture; you can use an electric mixer.

When you have the smooth mixture, you must add the green chilies, the jalapeño peppers, the grated Mexican cheese, and the grated mozzarella cheese. Mix well and place the mixture in the oven dish that you prepared previously with the nonstick spray.

Mix panko and parmesan cheese and top with cream

You can drizzle the panko and parmesan cheese with the nonstick cooking spray

Bake and bake for approximately 25 to 30 minutes or until mixture is hot and panko-parmesan topping is golden brown.
Notes
If you are in a hurry and need to finish the dip quickly, you can skip the panko and parmesan cheese and microwave. Just dip the cream cheese mixture until it is hot and starts to bubble.

If you need to advance the recipe, you can prepare the bath in step 4, cover the mixture, and put it in the refrigerator for several hours or even for a day. Top with panko and parmesan cheese and bake as instructed at serving time.

Do you need to freeze the mixture? Prepare the recipe until step 4 and place the mixture on a plate that is safe and freezer resistant. You can use a container for freezing and baking, so you don't have to be changing the plate mix. Just cover well and put it in the freezer.
When you need to use it, just take the mixture out of the freezer and cover with the panko and parmesan cheese and bake. In this case, you may need to bake for an additional 10 to 15 minutes for the sauce to cook.
To prevent too much browning, you can place aluminum foil, only if you notice that it begins to brown too much at the end of cooking.
Serve the jalapeño sauce with fresh vegetables, French bread, toast, tortilla chips, crackers, and french fries. What foods do not combine with cheese? Almost everyone, therefore, can use this dip for any dish or snack.
Nutritional Information 
Number of servings 8

Calories: 364

Total fat: 31 g

Saturated fat: 9 g

Trans fat: 0 g

Unsaturated fat: 20 g

Cholesterol: 39 g

Sodium: 535 mg

Carbohydrates: 13 g

Fiber: 1 g

Sugar: 2 g

Proteins: 9 g
As you can see, the easy jalapeño popper dip recipe is easy to prepare and does not need to have many ingredients. In less than 45 minutes, you can have a rich, delicious, and perfect sauce for any occasion. You will see how your dip will disappear from the table in a short time.