Learn How to Make a Strawberry Lemonade Cheesecakes without baking
Desserts are always a great option to lift your spirits and brighten someone's heart. No matter how elaborate or simple they are, they always bring out a smile, even the most skeptical. Fortunately, they are so versatile; you don't need to be a pastry chef for or a great expert to make a delicious dessert and enjoy it alone or accompanied.
The range of desserts is increasing; there is one for each taste and works in the same way. There are even desserts that do not require more logistics. They can be prepared in a microwave oven or even be ready to eat without baking. Easy-to-prepare food blogs with the fewest ingredients are increasingly present on the internet.
It is very easy to get the recipe that we want to prepare just by placing it in the Google search engine. Several options on how to prepare them will be displayed immediately. Recipes without gluten, without eggs, without an oven, etc., the options are increasingly widespread. Best of all, we get the same quality and flavor without further complications.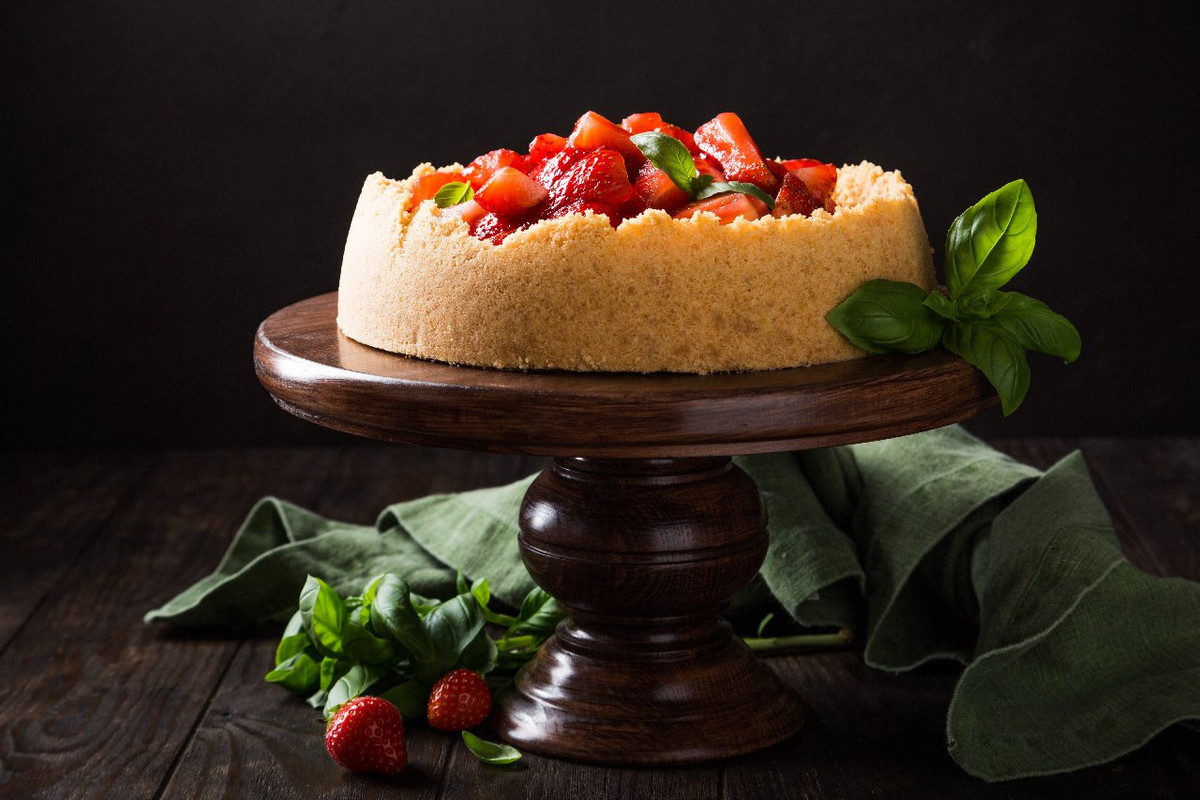 For those of us who hate cleaning, there are even recipes that are made with the minimum of instruments and in the shortest possible time. With all the situations experienced by the coronavirus, there are many talents that we have discovered during isolation at home. Some of us have chosen to rescue hobbies like preparing cakes, or any food to please our family.
Easy, oven-free desserts are one of the first search options, especially when they give those anxiety shots in the afternoon, and we want something tasty and easy to prepare. Fruit desserts or chocolate desserts are number one on the preparation list. Cheesecakes or cheesecakes are excellent and, best of all, very easy to make.
Do You Know The
Strawberry Lemonade Cheesecakes
?
These rich desserts are perfect for hot weather, the perfect mix with citrus impossible to resist. Cream and citrus are the perfect blends, they can never fail, and the combination is simply foolproof.
Now, the non-baking mode is the best; it means that with cheesecakes, you can make a quality dessert. This without waiting so long for dessert, sometimes just by refrigerating it, you can achieve what you are looking for.
It is possible to make a rich cheesecake without baking, as well as it is easy to prepare a cake in a cup. Or mix all the ingredients and make a rich chocolate cake out of the microwave.
They say that in desserts, the measurements must be exact to achieve quality. But, they also offer a certain degree of preparation versatility. One of them is to prepare a rich recipe without using an oven.
Cheesecakes and citrus fruits like strawberry lemonade cheesecakes are one of them. The best thing about this type of recipe is that you can mix a handful of ingredients, combine it in minutes, and be ready.
Even better, if you do not have lemons, you can use lemon juice and mixed with strawberries, it is an excellent option. With dessert recipes, there is a lot you can experience and achieve an exceptional result.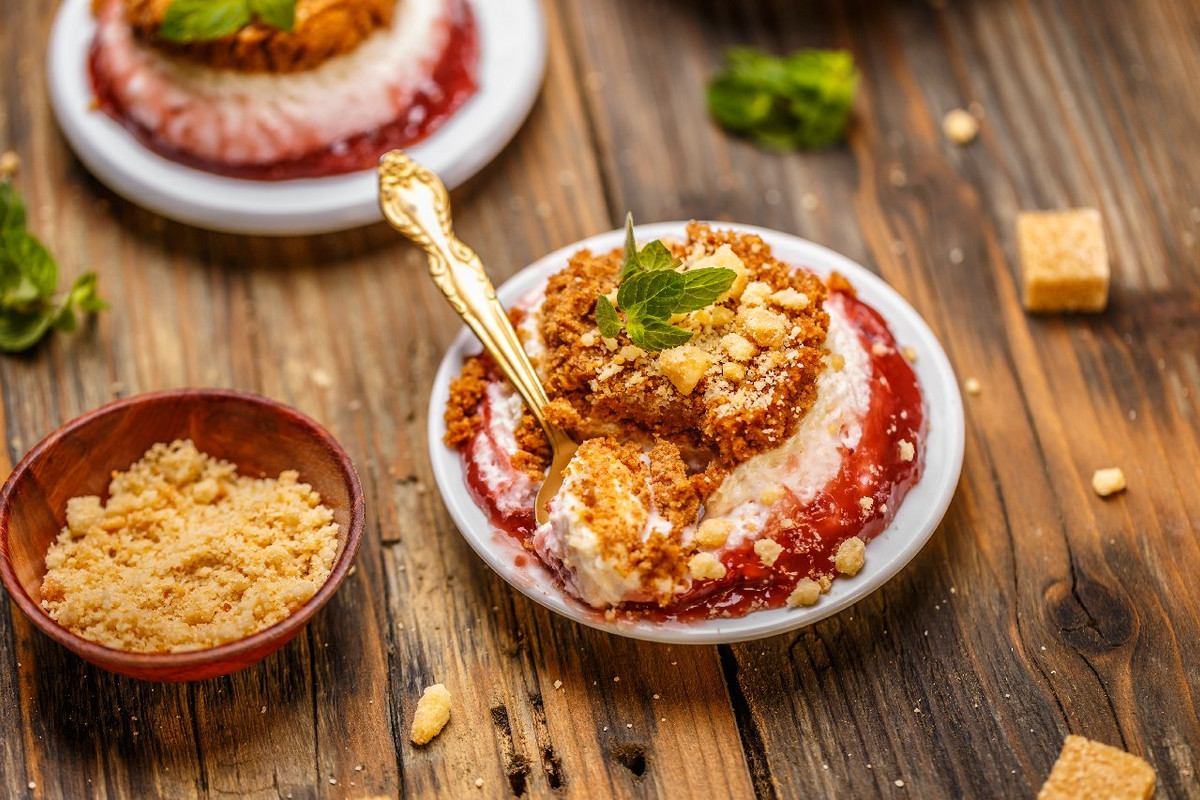 It is simply the perfect mix between sweet and sour. They are a flavor blow in the mouth, and once you try it, you will not stop preparing it. When you realize it, you will be preparing it twice in a week; you will eat it in front of the television, even watching your favorite series in a comfortable chair. 
Another of the great attributes is that it is perfect for the whole family, also healthy, with that fresh touch of fruit. They are a combination of flavors so perfect that all the members will ask you again and again; in short, they will not get bored with it.
How To Make A Perfect Cheesecake Filling?
The filling is the star, in any case, it gives that extra flavor that you are looking for, and it complements the whole dessert very well. As we said, this particular dessert offers a lot of versatility. The cheese not only combines with salty foods; in short, its sour flavor is very good with sweets.
A clear example is the types of desserts that can come out of here:
Oreo cheesecake

Chocolate cheesecake

Pineapple cheesecake without oven

Cheese and orange cheesecake
Cheese works exceptionally in many desserts, cream rolls, cinnamon, pastries, toppings, etc. But, being easy to prepare, it also requires a certain technique so that the cream is light and airy. This can be accomplished if you use items like Greek yogurt. However, while it is very easy to find a combination that works, care must be taken not to cut the cream.
This little detail can ruin the whole dessert, so you have to follow certain steps so that it does not happen.
Add sweetened condensed milk to the cream cheese mixture; this will make the taste dreamy. Cream cheese is a versatile ingredient; with a little orange peel, you can add an extra punch to its flavor.

Choose a good quality cream cheese. Likewise, with dairy products, this is an important issue. Although the recipe is simple, good quality products are always required to achieve that quality and desired flavor.

It is important to use condensed and non-evaporated milk because this can give an undesired consistency to the mixture.
Many pastry chefs, in addition to the recipe, post certain tips that can help the recipe turn out as expected. In this small section, you should be very attentive, since they are very useful when starting a recipe. Best of all, they give you the security of going step by step building that dessert that you want so much.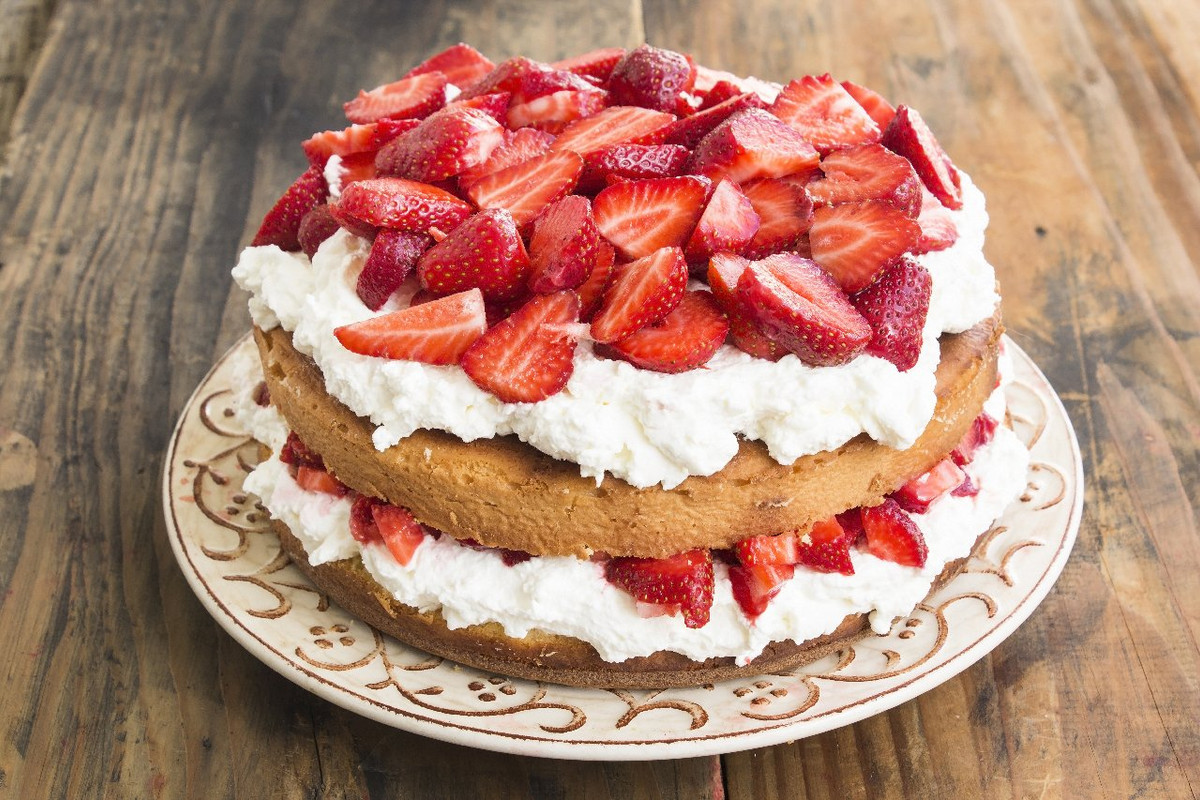 Lemon Strawberry Cheesecake Recipe Without Oven
For the filling:
Have condensed milk on hand for your cream cheese mixture. This will give it a delicious and very light flavor. It will contrast very well with the acidity of the cream cheese, offering a rich and creamy tart filling.

Beat the cream cheese for 2 to 3 minutes until it is creamy and smooth in a container completely free of moisture.

Add the condensed milk until you get the desired consistency that would be creamy and smooth.

Beat the lemon juice and the vanilla. Finely chop the strawberries and add to this mixture
For the crust:
Build a cookie crust mixed with butter to build the entire crust that will hold the filling of the cake.

Let the crust cool and harden for about 4 hours
Cheesecakes are relatively simple recipes. But they have their little tricks, since the key is in the filling, to achieve creaminess and firmness. Many use flavorless jelly to achieve that consistency; others simply leave it to the magic of the fridge.
One of the great benefits of this and other recipes is that you can prepare them in advance. You can put them together and leave them refrigerating without sticking to eat them when you want. The same goes for mixtures as simple as cookie dough. You can make the mixture; with the filling you want, are it sparks or raisins, oatmeal, or just the sourdough and leave them in the fridge ready to put in the oven.
Even many pastry chefs claim that the trick to finding the best possible consistency is precisely this. It is a step that many consider vital to reach the desired consistency. This compacts the ingredients so well that it works exceptionally in the oven and then out of the oven.
Best of all, you can have desserts at all times and indulge your family's tastes at any time. You will be a whole mom or dad, even a 20 point host if you have something sweet to offer your guests, all this without really requiring much time.
Cheesecakes Without Portioned Baking
The portions are perfect; they work for parties or small snacks in the afternoon, and for being recipes without an oven, it works excellent. Because being smaller, the cold shock is more concentrated and makes it not lose its consistency.
At the same time, being portioned, you can choose the jar or plate where you want to put it. So the amount that comes out of the recipe will depend entirely on this.
It is also possible to make it in a larger mold, more in the style of a complete cake. You just have to take into account the quantity and use a mold of at least 9 inches. In a simpler sense, it is better if the mold is not so large, since having no oven; the cake can crumble in what loses cold. This does not happen when the packages are small; they are supposed to compact well thanks to the cold they receive.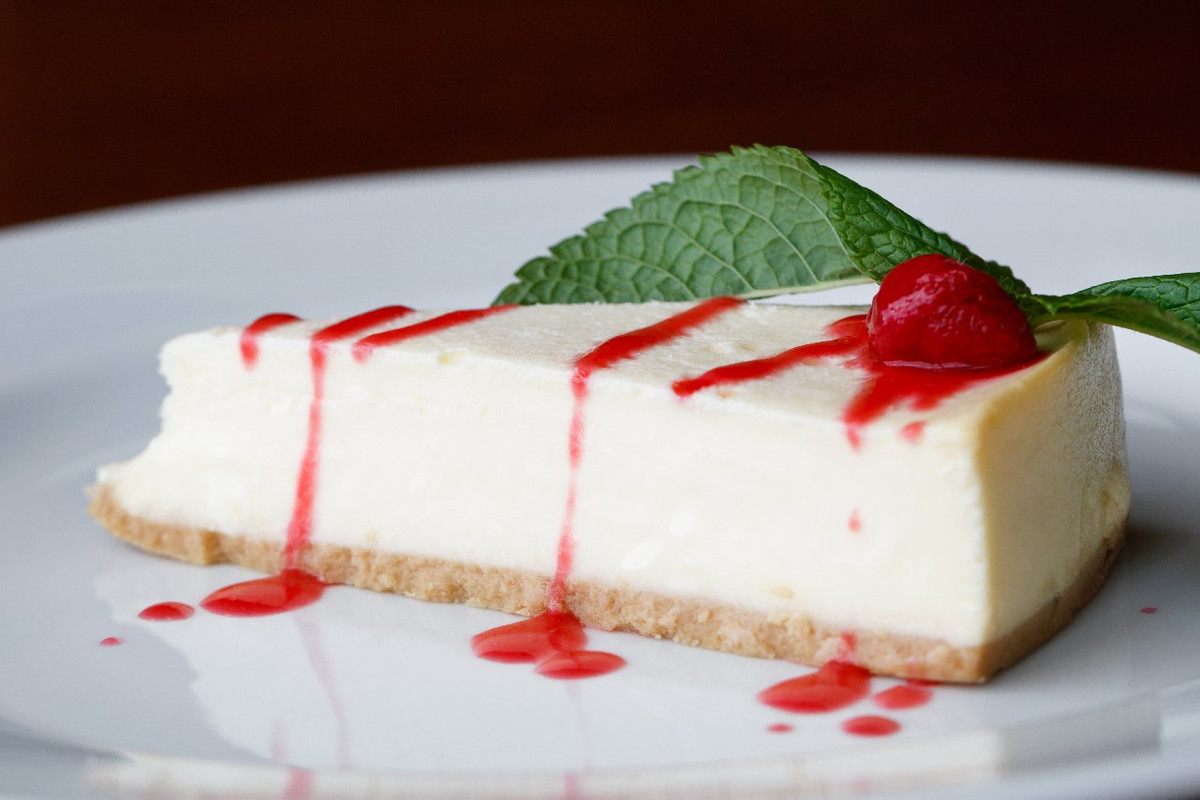 You can see that the recipe does not depend on the oven but the refrigerator. And if the mold is very wide, it will require much more cold to reach the desired consistency. And it is not certain that this will be just as you wish.
However, it is possible; we only have to consider the dimensions of the mold that we are going to use. Besides that, the whole process is quite simple and functional.
At This Point, A Question Arises, Can These Cakes Be Frozen Per Serving?
Containing fruit, it is much better when the recipe is eaten fresh. For this reason, at least with the cookies, the distinction of ingredients with which it can be frozen is made. Freezing cookie dough alone is not the same as freezing cookie dough with fruit.
With the cold, it can be preserved and kept firm, but over time the fruit itself loses its consistency, and especially its freshness. When subjected to heatstroke, we can cause a disaster and damage the entire mix.
Tips for freezing
STRAWBERRY LEMONADE CHEESECAKES
:
Cover the surface well: You must make sure to cover the surface of your lemon and strawberry dessert well. Do not let direct cold enter because it can dry the cake and lose its freshness

Use aluminum foil to cover in an additional layer. You can use tight-fitting caps.

Before eating, let the cake or dessert unfreeze the night before on the refrigerator side. This will keep the texture fresh and not frozen.
These little tips well used can help you preserve your food, desserts, and any recipe in a more efficient way. Even for foods that need to be frozen immediately, it works very well. For example, chicken, meat, vegetables, etc.
It does not taste good a product that has this hard and dry consistency once it is exposed to a strong cold shock. So with the idea of ​​keeping the freshness of your food and desserts as in this case, these tips are really useful. The idea is, not only that they are easy to prepare, but that they can get you out of trouble or quickly.
If you do not have an oven at home, or simply are not a fan of using it because it seems very complicated, this option is for you. Many discard recipes when they see that they include many steps or complicated measures.
Recipes should be made with the idea that they are practical and functional at any time of the day. It doesn't matter if you have a lot of experience or little cooking; they must adapt to anyone. This plays a very important role if you are looking to position one, simplicity, but without sacrificing a pinch of quality, that is, how easy it should not detract from the flavor at all.
The idea is to make it so simple and rich to prepare that it becomes part of your usual desserts at the table. This is how the recipes should be designed, and thus they will be able to get into each home. That is why, based on a specific one, each one adds their touch, that is the good thing. They are so versatile that they allow you to give your personal touch without affecting their flavor.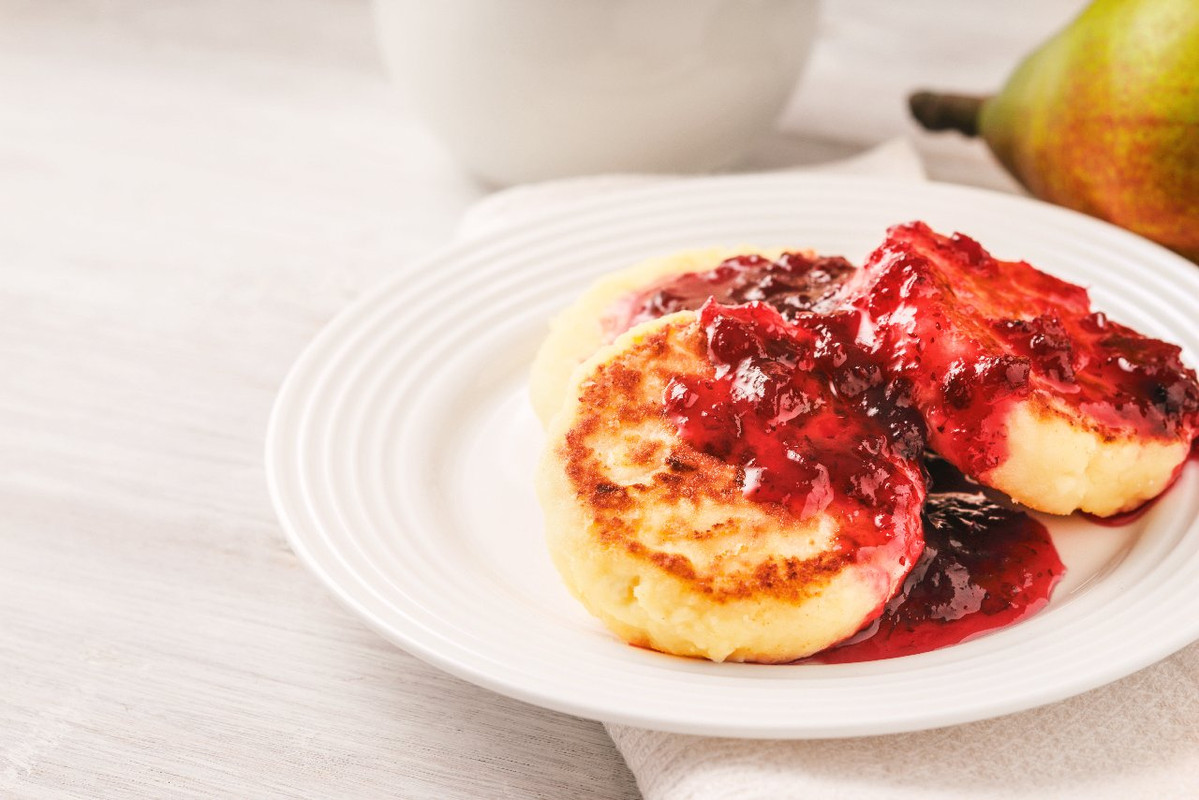 With the recipe for
STRAWBERRY LEMONADE CHEESECAKES
, the same thing happens.
Now, after this long introduction, you will finally know the exact recipe to prepare this delicious dessert and surprise your loved ones.
Recipe
Makes up to 6 or 8 servings with a prep time of just 15 minutes. However, the cooling process is a little longer, 4 hours at least. So generally it's 4 hours and 15 minutes.
You can prepare the dessert and wait with a good film while this achieves the desired consistency.
This type of cake works well as a gift, for a party, a barbecue, or any occasion. And if the presentation is individual, it is much better.
Ingredients
For the base:
1 cup graham cracker crumbs

1 tablespoon of granulated sugar

4 tablespoons butter without melted salt
For the filling:
8 ounces cream cheese (room temperature)

14 ounces of sweetened condensed milk

1/3 cup of lemon juice (at least 4 lemons)

1 teaspoon of vanilla extract

3/4 cup strawberries, shelled and chopped
For decoration
whipped cream

strawberries

lemon slices
Step by Step
In a medium bowl, mix the crumbled cookies with the sugar and melted butter. If you do it by portions, divide it evenly into 6 individual plates. After assembly, refrigerate it while preparing the filling.

With an electric mixer, you can preferably beat the cream cheese for about 2 or 3 minutes.

Add the sweetened condensed milk mixture until smooth. Incorporate everything very well.

Add the lemon and vanilla juice and beat for 2 or 3 minutes. Then with a spatula mix the strawberries and put everything together.

Then, when everything is unified, pour the mixture into the previously refrigerated molds, cover, and put them back in the fridge for 4 hours.

This is to everyone's taste but simply adds an extra touch before serving, top with whipped cream, strawberries, and lemon wedges.